Reaction Injection Molding (RIM, also named Low-Pressure Injection Molding) is an ideal process to low volume manufacture or prototype the large and complex plastic parts quickly and economically. Firstly, the liquid material bi-component polyurethanes are injected into a mixer at certain amount ratio and meanwhile mixed well by the mixer, then the mixture is injected into mold cavity at room temperature and low pressure to form the part.
The most remarkable feature for our RIM process is the much lower material viscosity than conventional injection molding materials, low viscosity delivers high material flowability that allows for low injection molding temperature and pressure, which reduces the RIM tooling performance required. So our RIM toolings are mostly made of epoxy resin and silicone rubber (sometimes aluminum or ABS) instead of the costly rigid ferrous metals.
The core advantage of our RIM process is the tremendously cheap and short tooling fabrication price and time, the disadvantages are the expensive molding material and part surface finishing. Which means more bigger the size and complex the geometry of the part, more competitive the RIM tooling will be. So this is why our RIM process is a great solution for low volume manufacturing or prototyping the big and complex parts, such as the automobile bumpers, big medical device panels, large protective housings, etc.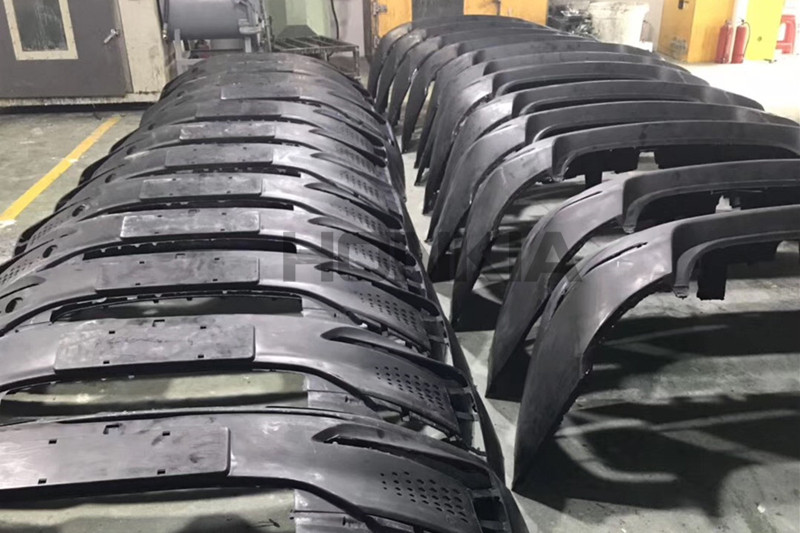 We are respected in RIM industry in China for our dedication to provide quality RIM material (imported from Hei-Cast Japan), cheap and rapid tooling, fast turnaround to clients. The RIM service we send out to global market are quick, economical and quality that are proven by the customers used this service, especially from automobile field. We look forward to do more and better by our continuously improving RIM expertise and experience.