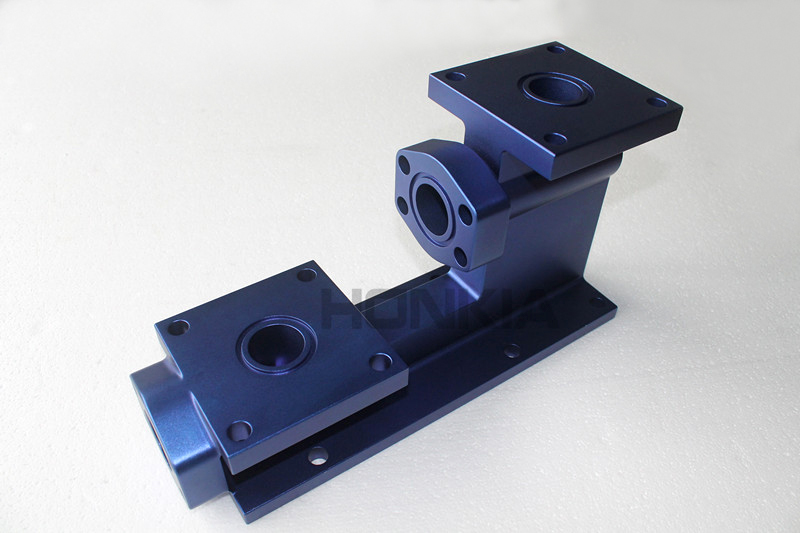 Aluminum Machined and Anodized Prototype
Project Overview:

Manufacturing Process: CNC Machining and Boring
Part Material: Aluminum 6061-T6
Part Dimensions: 390.00 × 213.00 × 130.00 mm
Surface Finishing: Sanding, Tapping 1-1/2" BSPT & M12, Anodizing
Manufacturing Tolerance: ± 0.1 mm
Quantity and Lead Time: 1 Unit, 7 Days

The customer was a western Australia company offering professional service and engineered solutions for fluid systems around the world. This aluminum prototype part was made to test its liquid pressure and fitting before low volume manufacturing. Considering the big overall dimensions and multi-sided milling need, the size stability and milling tolerance were challenges for this project. In addition, one deep hole was bored as it out of milling capability, and tapping 1-1/2" BSPT for achieving sealability.